Pay Per Head Casino Software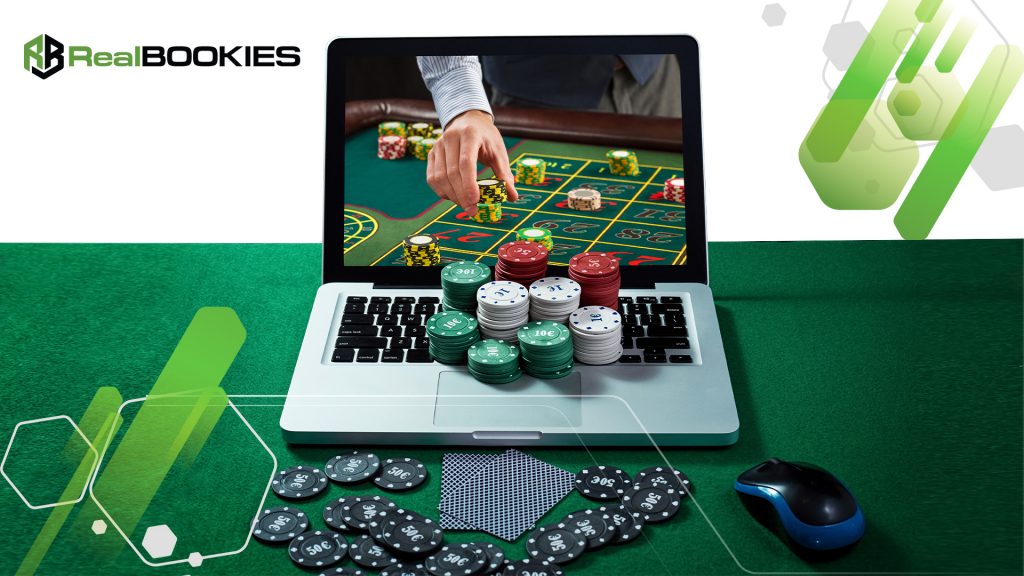 At Realbookies.com, your players will enjoy state of the art Las Vegas style casino software games. Also, we are the one of the very few pay per head companies now offering live dealer casino gambling at no extra charge.
These live games are played in real time from our state of the art offices in Costa Rica by some of the most attractive and professional women dealers in the country.
Most companies don't offer this type of casino package due to the exorbitant investment and maintenance it requires, and if they do, it's a price that is not profitable for most agents.
However, at RealBookies, both the software based and live dealer games are included in the $10 per head charge. That's correct, unlike other price per head shops, you do not pay anything extra!
Your low season in the sportsbook will be mitigated by our state of the art casino. Below is a partial list of the games offered. To see the full list, please sign up now for our risk free trial offer.
Real Bookies Online Casino Software Solutions
As a private sports bookie, most of your betting handle and net profit will be generated by your customer base betting on sports. However, in today's day and age, you need to establish your bookie business as a full-service online gambling site.
Real Bookies has been helping bookie agents just like yourself run and manage a successful bookmaking business for more than 20 years. Over this same span of time, this bookie services provider has developed a comprehensive pay per head weekly plan that covers all the bases for one, low weekly per head fee for each active bettor.
This plan includes software solutions that can create multiple streams of revenue on a year round basis. At the top of the list are the necessary software solutions to run and manage your own online casino.
Real Bookies Virtual Casino Solutions
As part of your Real Bookies weekly pay per head package, you can offer Las Vegas-style slots and digital table games to your entire betting base. As the perfect complement to sports betting, online casino games are an excellent way to generate extra revenue without increasing your weekly pay per head cost.
Real Bookies does not base its weekly fee on each player's betting volume. This means that any extra profit you generate through an online casino goes right to your bottom line. This can be extremely beneficial during the summer months when there is a lull in the sports betting calendar.
The selection of slots and digital table games has been designed to appeal to a wide range of casino patrons. All the most popular games are covered including multiple variants for video poker, blackjack and roulette.
These games do not have to be downloaded and they have been adapted for play on desktop and laptop computers as well as smartphones and tablets with internet access.
As the bookie agent, you call all the shots as the casino manager. This covers game selection, daily win/loss betting limits and overall betting and credits limits. You can set and control these limits across the board as well as on an individual account by account basis.
Real Bookies Live Casino Solutions
As an industry leader and innovator, Real Bookies has been at the forefront of live casino solutions for private bookies. Based in Costa Rica, this ownership group has a wealth of experience and expertise in both sports betting and online gaming software solutions.
This group has also made deep investments into these online gaming solutions to provide a best-in-class online casino gambling experience.
Raising the bar way above the competition, Real Bookies offers fast and easy access to live-dealer table games for popular options such as blackjack and roulette. Best of all, live-dealer games are offered at no extra weekly cost.
The games are streamed live from the corporate offices in Costa Rica featuring some of the most attractive and professional dealers in the Live Casino industry. The live games run 24/7 to maximize your overall return.
The fact that you can offer live-dealer table games in your online casino at no extra charge is also a powerful marketing tool when it comes to attracting potential customers to your bookie services.
Real Bookies remains committed to providing the necessary software solutions that can turn your bookie business into a full-service online gaming site.