Live In-Game Dynamic Betting Lines With Real Bookies Solutions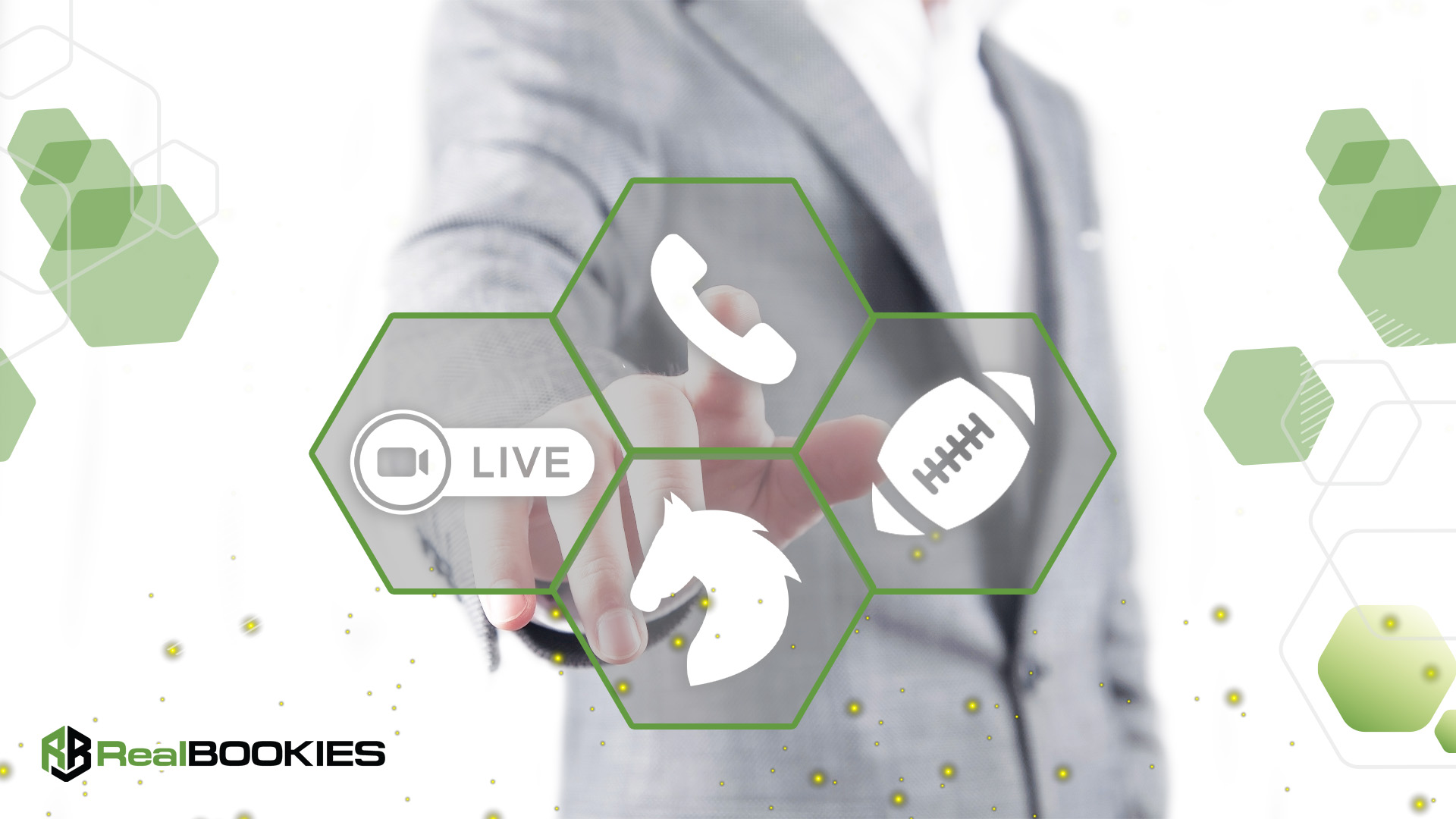 The sports betting industry has exploded in the past few years as more and more fans are adding betting action to their favorite sports and teams.
While the number of actual online sportsbooks in today's marketplace has rapidly increased as well, today's savvy and sophisticated sports bettor understands the advantages of working with a private bookie.
As an independent bookmaker, you have a tremendous edge over the big commercial sportsbooks when it comes to the elevated level of customer service that you can provide and they can never match. However, you still need to keep that playing field level when it comes to the bookmaking services you can provide.
This is where Real Bookies comes in as a premier provider of bookie software solutions. It is not enough to just offer basic betting options for sports these days. Those same bettors looking for a higher level of service are also looking for an expanded set of betting leagues and betting markets.
Fortunately, Real Bookies has developed a suite of software products that can meet and exceed all of your customers' expectations. This includes software solutions for live in-game wagers and the use of dynamic betting lines.
Real Bookies Live In-Game Betting Solutions
The most exciting way to bet on sports is after the game have gotten underway. As part of your Real Bookies pay per head weekly plan, you will have the ability to offer live in-game betting lines for all the major sports leagues.
These in-game betting lines covering the spread, total and money line are constantly being updated as the game wears on. Changes are made during natural breaks in the action depending on what has already taken place. Your customers can use in-game betting as a way to double down on previous bets when things are going their way. They can also use live betting as a way to hedge those previous bets when the game is not turning out as planned.
Either way, this will lead to an expanded betting handle with a favorable hold on the added action. Since Real Bookies only charges one, low weekly per head fee for each active customer regardless of betting volume, live in-game betting turns into a lucrative profit center for your bookie business.
Real Bookies Dynamic Betting Line Solutions
Along with betting on adjusted spreads, totals and money line odds as the games wear on, Real Bookies offers live dynamic betting lines in the form of ongoing "what happens next" prop bet scenarios.
With the use of Real Bookies dynamic lines, your customers will have access to a grocery list of prop bet options covering a team's next possession, ongoing player performances and other pertinent aspects of the game. As a complement to live betting, dynamic lines expand the realm of in-game wagers.
The combination of the two is an excellent way to continually engage your customer base. By enhancing the online sports betting experience to this level, you will also build stronger customer loyalty to the betting options offered by your bookie operation.
In today's marketplace, you need to completely level that playing field against the big commercial books you still have to compete against. Real Bookies is constantly investing in all the products and services offered to accomplish that goal.
Live in-game betting along with dynamic betting lines is a perfect example of why Real Bookies remains at the top of the list in the pay per head bookie services industry.