THE LIFE OF A BOOKIE – ORANGE COUNTY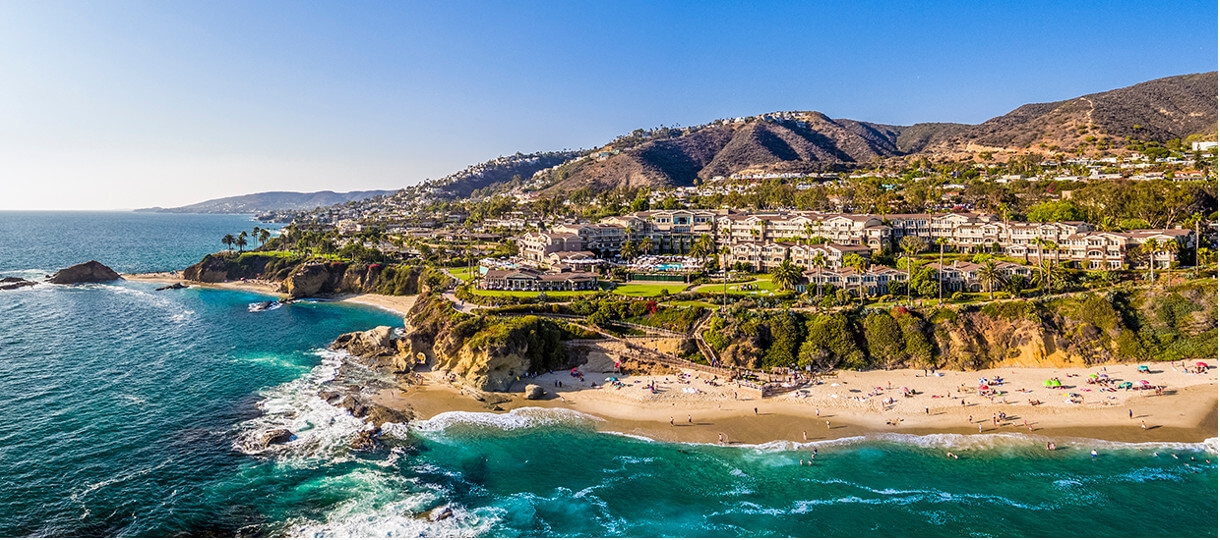 Just south of Los Angeles sits Orange County. And even though it may have a suburban look and feel, it is actually quite robust as an entity in its own right.
The "O.C." happens to be the sixth largest county in the United States. It is much less "diverse" than Los Angeles, although demographics have shifted quite a bit in recent years. There is a lot of affluence here, which is a good sign for someone who is going into the bookie business.
There are a number of sizable cities, including Fullerton, Santa Ana, Irvine, Newport Beach and Huntington Beach. The principal city is Anaheim, which has been known as the home of Disneyland, but for our purposes, also plays host to the area's two major league franchises.
The Halos
The Angels originated in Los Angeles, and in fact actually played their home games at Dodger Stadium at one time. But they have been situated in Anaheim for well over 50 years.
They have gone through some minor name changes. When they won their World Series in 2002, they were the Anaheim Angels. In 2005 they became the "Los Angeles Angels of Anaheim," which upset the fans and the city officials to no end. Now they have dropped "Anaheim" altogether, which has upset some people further.
Still, they get support, although you must know as a bookie that you'll have Orange County supporters of both the Angels and Los Angeles Dodgers, who are more of an institution in Southern California. If you're paying attention, you'll be able to sift through the wagering patterns and find out who backs who by using the back-end management tools in the PPH software suite from Real Bookies. And you'll react accordingly, changing lines manually where you need to in order to maintain an edge.
The NFL – It's Happening
Maybe some of you remember that the Los Angeles Rams once resided in Anaheim, before they made their way to St. Louis. There is no NFL team that currently plays in Orange County, but that doesn't mean there isn't a load of interest. After all, there is interest everywhere in betting NFL football.
And to make the trip eight times or so a year up to L.A. County is something plenty of residents of the O.C. are willing to make. For years there could have easily been a team in Los Angeles, but the NFL wanted to control who it was and how it was done, with a new stadium at the forefront. Well, now it's well on its way, with the Rams and Chargers situated temporarily before it opens.
Not having a team hasn't necessarily been a barrier. With the comprehensive national TV coverage, not to mention, of course, the accessibility of the internet, fans (i.e., bettors) in this area can find out anything they need to about the NFL, and they bet heavily.
Between the two teams in the general area, the Rams would seem to have some momentum behind them; after all, they own the stadium project and have just appeared in a Super Bowl. Don't expect that you'll get a lot of gratuitous "square" action on the Chargers just because they have "Los Angeles" in front of their name. They still come off like visitors, and until they get into the new stadium they are occupying the smallest venue in the NFL in Carson.
What interesting, however, is that a recent study from the business school at Emory University measured each of the 32 "fan bases" in the NFL and the Rams ranked dead last. Statistics like this may not mean everything, but they are worth taking a look at if you're booking NFL action. For all intents and purposes, perhaps you should approach things as if there were still no "favorite son" NFL team there at all.
Some Forget Hockey – But You Can't
While hockey hasn't always been an easy sell in Los Angeles; the people of Anaheim have taken to it like – pardon the pun – a duck to water. This area has experienced a Stanley Cup title in 2007, and last season they sold their arena – the Honda Center – to 97% of capacity. So they are doing just fine. And what you have to remember, as a bookie in this area, is that the Ducks are one of just two major league sports franchises representing the folks of Anaheim and Orange County. So they're important.
If people are following the Ducks, they are most likely following the NHL as a whole. That means you can't ignore the Kings, who were one of the six teams added to the NHL in 1967. But the team didn't really take off until Wayne Gretzky arrived and lent some celebrity cachet to it. They were successful with him on the ice and even more successful after he left, as they won Stanley Cups in 2012 and 2014. We mentioned attendance figures; well, the Kings sold slightly OVER 100% capacity last season.
And having said that, bookies in Southern California have encountered much more knowledgeable hockey bettors over the years, and they have had to be on the lookout for numbers that are "soft." If you have certain players who like to go on this direction, make sure you use Real Bookies software's "Player Management" feature to govern how much they can play on any given game, which in turn lowers how much exposure you'll have to them.
Using the PPH software in Anaheim and Orange County, you'll never be running a "Mickey Mouse" operation!