RealBookies' New Loyalty Chips – Reap the Rewards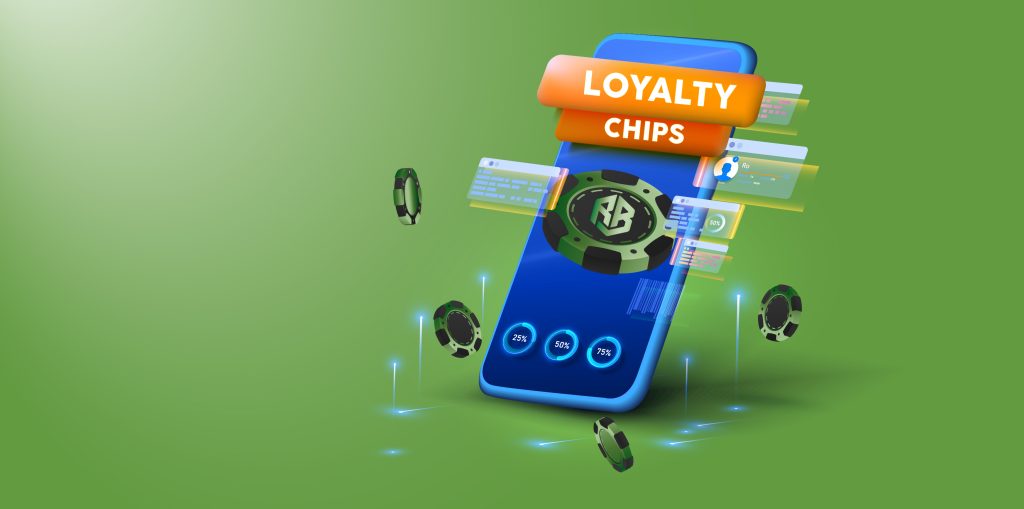 Welcome to the Loyalty Chips Program from RealBookies
We understand the dedication and hard work you put into your business, especially in the challenging world of bookies. You deserve more than just a pat on the back – you deserve some real rewards!
Introducing the Loyalty Program
Now, you gain access to our exclusive Loyalty Program. Get ready to earn "Loyalty Chips" and unlock badges that will make your experience with us even more rewarding. But that's not all! One of the standout features of this program is the ability to supercharge your deposits with deposit multipliers, helping your money go further than ever before.
Loyalty Chips: The Heart of the Program
Let's dive right in. Loyalty Chips can be earned in two ways:
Claiming Badges: Achieve specific milestones and complete special challenges to earn badges. You can view your badges, track your progress, and learn how to earn missing ones within the platform.
With Every Deposit: Every deposit you make will also earn you Loyalty Chips, giving you a steady stream of rewards.
What Can You Do with Loyalty Chips?
Now, let's talk about the real magic. Loyalty Chips are versatile:
Offset Weekly Fees: Exchange Loyalty Chips for their monetary equivalent to pay your weekly fees.
Contest Entries: Use them to enter our exciting contests held throughout the year.
Discounts: Enjoy discounts on your per-head price and other exclusive perks.
Remember, the more Loyalty Chips you accumulate, the more incredible benefits you unlock. It's like having your own financial superpower!
Badges and Multipliers: Elevate Your Rewards
But that's not all – we've taken rewards to the next level with badges. Achieve milestones and complete challenges to collect badges. Each badge comes with its unique rewards, which can include Loyalty Coins, Deposit Multipliers, or even pph fee reductions!
Yes, you read that correctly! Deposit Multipliers will significantly boost your deposits, stretching your funds further than you ever thought possible. You can even compound these multipliers, giving you the power to reduce your balance significantly.
Some very special badges will also lower your weekly pay-per-head fee, changing the game entirely. Enjoy top-notch Pay Per Head Service for even less.
Start Earning Rewards Today
So, what are you waiting for? Begin your journey to earning badges today and watch your Loyalty Chips stack up. Collect badges, multiply your deposits, and unlock a world of exclusive benefits.
Stay tuned for more badges that you can earn.